A few weeks ago, it was announced that LeBron James and NBC will be producing a TV show based on the life of Philadelphia 76ers' star Ben Simmons. In response, this is my pitch for another Sixers prime time comedy.
While LeBron James might have the money and connections to actually get his TV show about Philadelphia 76ers star Ben Simmons produced, that doesn't mean it has to be the only Sixers TV show out there.
The premise for my show is simple: why make a show about just one of Philly's stars when you can make a show about all of them?
Ladies and gentlemen, allow me to pitch you the never-to-be-produced TV sensation of the season: Ben and Joel Get a Dating Show!
Episode #1: The Process of Love
Joel Embiid falls in love with two women on Twitter, but when he discovers they're best friends he can only DM one.
Episode #2: This Philly Ain't Big Enough for the Both of Us
Ben and Joel fall for the same woman, threatening the future of Philly's Process and forcing Elton Brand to dig into the Sixers' asset trove in order to trade for a pacifying force (the entire episode you're led to believe this will be Anthony Davis, but of course it ends up being Kyle Lowry).
Episode #3: Gone Phishing
Joel teases Ben for getting catfished, provoking Ben to enlist the help of guest stars Andre Drummond and Hassan Whiteside to catfish Joel back and enact his revenge.
Episode #4: A Very Markelle Episode
In which Ben and Joel help Philadelphia's other No. 1 draft pick overcome his fear of taking shots with the ladies.
Episode #5: A J.J. Redick Birthday
When Ben and Joel take J.J. out for his birthday, an unknown alien entity hiding in the trunk of J.J.'s car hypnotizes him into believing that he's the greatest basketball player of all-time, capable of taking his shot on any woman he wants.
Only Dario Saric, who no one is certain will ever actually show up to the club, has the power to remind J.J. he's married.
Episode #6: Young Man Brett
Ben and Joel take coach to the club. Brett Brown attempts to get the hottest woman's number in order to prove he's still got it.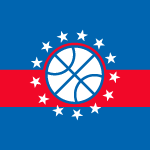 Want your voice heard? Join the The Sixer Sense team!
Episode #7: Phantom of the Halloween Party
At a Halloween party, Joel hopes to find someone who will love him for who he is on the inside by wearing a mask to hide his true identity.
When a young fan has a dream that T.J. stands for 'Tiny Jesus', he begins a new Sixers cult that rivals the religious following of The Lord and Savior Sam Hinkie. With Ben and Joel busy on a double date, it's up to T.J. to dribble the fan base out of trouble.
Episode #9: Pop the Korkmaz
Ben and Joel meet a cute Turkish exchange student and promise to help her get situated in the city. When they bring her by the practice facility, Furkan Korkmaz instantly falls in love, but he's too nervous to talk to her. Ben and Joel have to coach their buddy up and convince him that he's ready for the big time.
Episode #10 (season finale!!!): A Very Markelle Episode Part II
In which Markelle Fultz realizes that Ben has been hiding his own inability to take shots on the women he truly wants.
Markelle is determined to help Ben overcome his tendency to play it safe by pushing him to take the long shots that will unleash not just his romantic life, but the romantic lives of all the Philadelphia 76ers.