Philadelphia 76ers traded for rookie Zhaire Smith during the 2018 NBA Draft, and Smith has missed every game this season due to a foot injury. With Smith expected to play at some point in 2019, could his return improve the bench?
In the Philadelphia 76ers' worst game since trading for Jimmy Butler, the Sixers lost to the San Antonio Spurs 123-96. The Sixers' bench was out scored by the Spurs' bench by 21 points. While the game against the Spurs was a uniquely terrible game, it was a fairly normal experience for the Sixers' bench anytime they go against a good team.
In the Sixers' 113-102 lost to the Toronto Raptors, their bench was out scored by the Raptors bench by 23 points. In the Sixers' 121-114 Christmas Day lost to the Boston Celtics, the Sixers' bench was out scored by 12 points.
As a player that averaged 11.3 points, 1.8 assists, and 5.0 rebounds per game while playing at Texas Tech, Zhaire Smith isn't a player that will help the Sixers' bench score a lot more points, but he is a player that will help stop the opposing team's bench players from scoring.
"Makes his biggest mark defensively where he has lock down potential. Plays a very aggressive, active brand of defense making the most of his length and lateral speed. Allowed just 0.444 points per Isolation possession [92nd percentile]. Toughness and instincts stand out. Gets in the passing lanes and even flashes the ability to help protect the rim. Disruptive off ball defender who has the quickness to deny entry passes. Has some room to improve his discipline, but looks the part of a defensive difference maker."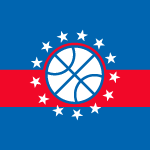 Want your voice heard? Join the The Sixer Sense team!
The above quote came from this NBA.com draft profile on Smith, and it makes it clear that Smith is coming into the NBA with the ability to be an elite perimeter defender. Watching him play for the Sixers' Summer League team, it became clear that he had the potential be as good as a defender as he was advertised to be. In games known for their lack of team chemistry and almost street level of play, Smith showed flashes of being a good one-on-one defender the second he plays a real game for the Sixers.
T.J. McConnell is the only player on the Sixers' bench capable of playing good defense, and a team with elite defenders in Joel Embiid, Jimmy Butler, and Ben Simmons should have a defensive rating that ranks them higher than 12th overall—their current defensive rating.
While Smith might not be the difference maker the Sixers need to get past the Raptors in the playoffs, his return can only be a plus to a roster that needs a lot of help.