The Trade Deadline moves made by the Philadelphia 76ers, Milwaukee Bucks and Toronto Raptors have left the Eastern Conference in an ultra-competitive state, writes NBA analyst Mark Deeks.
For several years now – indeed, since the end of the Michael Jordan era an entire generation ago – the Western Conference has been truly dominant over the East. In 20 NBA seasons since, the champion has come from the Western Conference 14 times, and three of the six Eastern titles have been LeBron James-led teams.
Indeed, LeBron teams have monopolised the conference, becoming Eastern Conference champions for the last eight consecutive seasons.
As of this summer, LeBron has gone out West. It is finally time for a new era of competitiveness in the East. But rather than just finding one new competitor, the NBA has found four. And to various extents, each have been active on the trade market this week.
The first shoe to fall was in Philadelphia. Having already acquired Jimmy Butler earlier in the season, getting themselves into the hallowed three-star-players territory, the 76ers decided to make it four by further acquiring Tobias Harris from the Los Angeles. Clippers.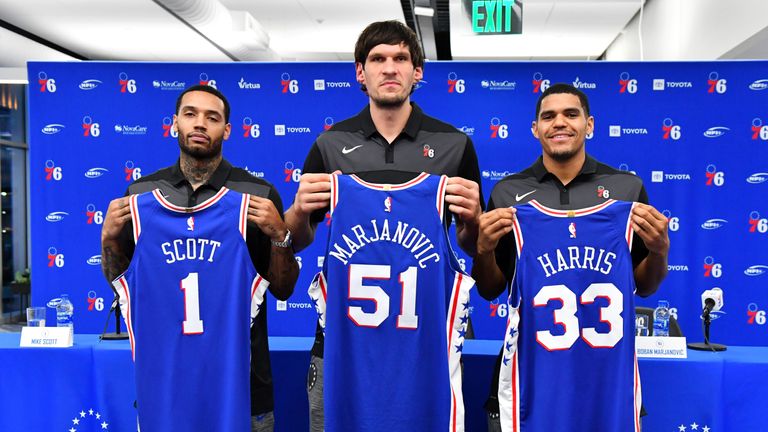 Harris, who has become an incredibly good shooter and versatile offensive player over the course of his career, immediately adds a scoring and shooting threat to the forward positions that the team were having to try and fashion through a combination of the limited Wilson Chandler and Mike Muscala (themselves both sent out for Harris).
A core of Ben Simmons and Joel Embiid, phenomenally talented though it is, adds limitations to the team's offensive core that strategy and rotation management can only partially cover for. Yet the addition of Harris – who can spot up, isolate and handle the ball, and be used as a threat, decoy or go-to player in equal measure – hugely diversifies the offering. No one is ever an entirely theoretically perfect fit, yet Harris on the 76ers is not far short.
The price paid by the 76ers was enormous; two first-round picks, two second-round picks, and the impressive combo guard rookie Landry Shamet, a price made particularly enormous when it is considered that Harris is an expiring contract not certain to be with the team beyond this season.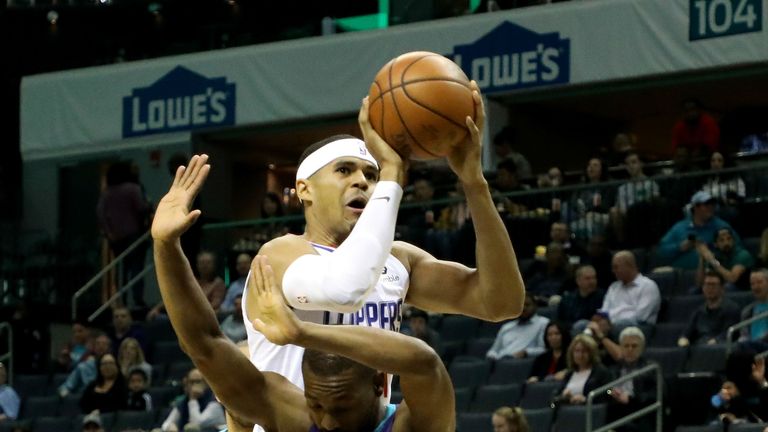 Even if he does stay, it will be hard to assemble a complimentary roster around the core four using just the minimum salary, as the Houston Rockets have found out the hard way this season. Nevertheless, the 76ers set out their stall early and decisively – they are in it to win it, and quickly.
The Milwaukee Bucks immediately reacted to this by massively undercutting it.
Using only a combination of Jason Smith (an unwanted contract they took on earlier in the George Hill trade) and Thon Maker (a former lottery pick who lost his rotation spot due to an inability to defend the perimeter, along with a general lack of progression), the Bucks were somehow able to land the versatile and talented Nikola Mirotic from the New Orleans Pelicans.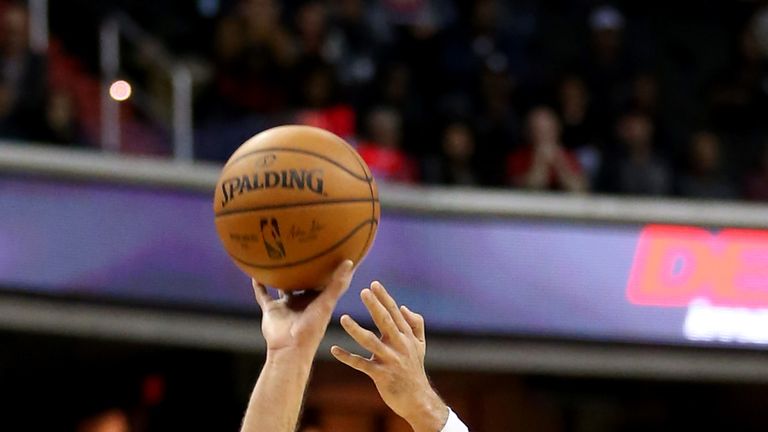 Mirotic comes ready-made to both pair with and upgrade on Ersan Ilyasova – through his shooting, driving, cutting, and better-than-his-reputation interior defence, Mirotic is almost the perfect sidekick to Mike Budenholzer's spread offense, and Giannis Antetokounmpo's mastery within it.
To be sure, the Bucks gave up four second-round picks, two of which are unprotected selections from the Washington Wizards that may become very useful in the future. And yes, given that his contract is also expiring, Mirotic may only be a rental. In a summer when both Brook Lopez and Eric Bledsoe are also free agents, the Bucks have big and potentially expensive decisions to make this summer. But they also just acquired a quality player for spare parts. Rare is the day in which this is not the right play.
Not to be outdone, the Toronto Raptors also sought to make a big addition of their own. After two years of constantly trying to trade Jonas Valanciunas, Masai Ujiri finally managed it in pairing the Lithuanian big man with backup guard Delon Wright, backup swingman CJ Miles and a distant second-round pick for Memphis Grizzlies' stalwart center Marc Gasol. After 11-and-a-half seasons in Tennessee, Gasol leaves the only NBA team he has ever known, and the Grizzlies' 'Grint 'n' Grind' era is officially over.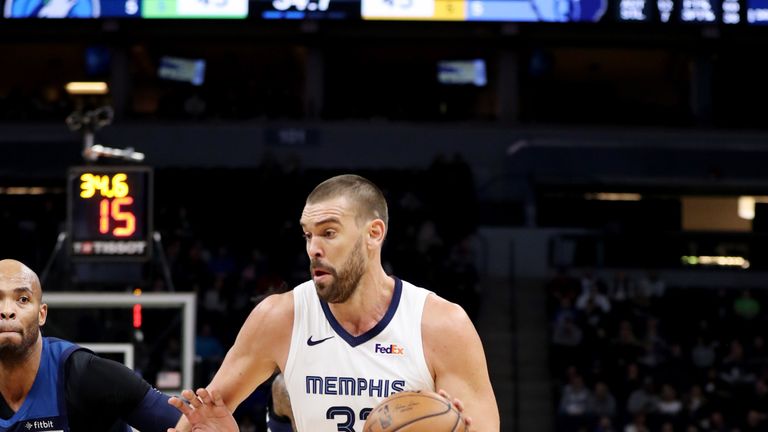 The lack of long-term assets going out for Gasol is reflective of the juncture he has arrived at in his career. In his 12th season in the league, Gasol just turned 34 years old, and is starting to decline. The 'Grit 'n' Grind' Grizzlies, whose pace and defensive calling cards were built around Gasol, fell away as he did, for he was the crux of it.
Gasol's reads, good hands, timing and plays on the ball combined with his size to make for quite the interior defensive wall, even if it came without the flash of some of his peers. Yet as he has slowed to the point where he really struggles to move laterally – not helped by repeated minor injury – Gasol can no longer anchor a defense like he once did.
That said, Gasol was never just a defensive player. Always a capable interior scorer, Gasol has added more and more range to his shot over the course of his career, and he is also now an excellent pick-and-pop or trailer option from three-point range.
Furthermore, as is the case with all Gasols, Marc has excellent passing vision and skill, a true reader of the game. As good as they have been, the Raptors' offense could use some further diversification, stockpiled as it is with finishers rather than creators outside of Kawhi Leonard and Kyle Lowry. Someone with the vision and talent of Gasol – whose acquisition, in turn, allows Serge Ibaka to be a sixth man de force off the bench – is going to be a beautiful challenge for a head coach specialising in offensive intricacy such as Nick Nurse.
Three big names, three big-time talents, on three big expiring contracts, acquired for three very different prices, all with one common goal in mind. So, what about the fourth team?
Aside from the meaningless minor trade that sent out unused deep bench guard Jabari Bird to save money, the Boston Celtics made no moves this deadline. Yet in a sense, this is what they wanted.
Boston has plenty of assets to trade, to be sure, and trail Milwaukee in the race for the Finals. But they know exactly who they want to trade them for, and they are prepared to wait to get him. In their own way, Boston's inaction was proactive.
As explored before in our overview of the Pelicans' trade offers for Anthony Davis, an arcane NBA rule prevented the Celtics from being able to trade for him before the deadline. Despite having targeted him from about three years out, the Celtics cannot acquire Davis's current contract until Kyrie Irving's one expires prior, or unless Kyrie was simultaneously moved in the process. With no intent to do the latter, the Celtics had to wait anxiously for the Pelicans to decline other offers and implore unto them that their own one would be better come the summer time.
It worked. The Pelicans declined the repeated overtures of the Los Angeles Lakers – whose offers relied more upon a volume of assets rather than a quality of them, and volume is no substitute for quality – and any other less publicised suitors, instead keeping hold of their want-away superstar for six more weeks.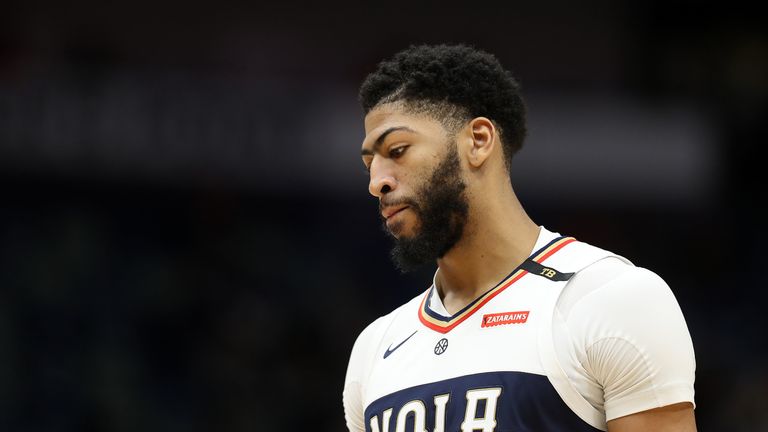 Were the Pelicans not convinced that they could get a better return for Davis in the summer, they would have been beholden to the best deadline offer, which given their enthusiasm was still likely to be that of the Lakers. Yet a promise of better to come from the Celtics may have been enough to convince them to hang in.
For this to work, the Celtics must actually get Davis in the summer now. And for that to work, Davis will have to re-sign with the team in the summer of 2020, something about which there are already worrying stories to the contrary.
Nevertheless, this is a risk worth taking for the Celtics – after all, the same was once said about the inevitability of Paul George moving to the Los Angeles Lakers – and given how much better a trade package from the Celtics could potentially be, it was worth the Pelicans playing the long game, too.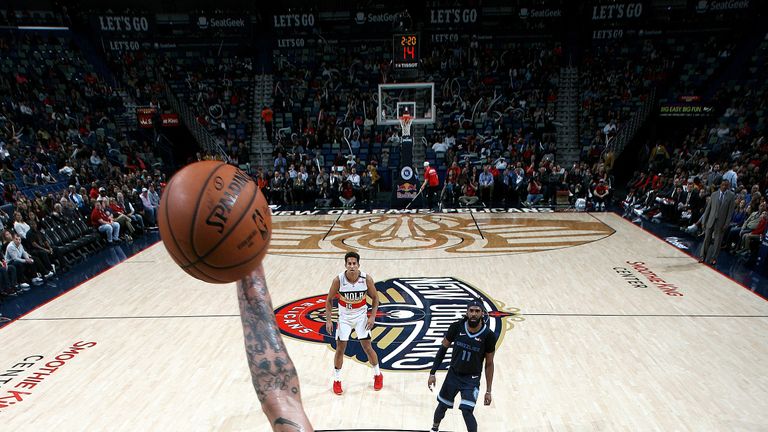 This was one of the busiest trade deadlines in recent memory, and not just with minor deals. From the opening move of Kristaps Porzingis to Dallas to the close of play last night, 24 trades were completed in deadline week, including many significant ones that seriously impact the upcoming NBA Finals match-ups.
We finally have a competitive Eastern Conference, one with four legitimately good teams in it, and potentially five if the Indiana Pacers can somehow sustain in the absence of Victor Oladipo.
And with that, we should once again have a competitive NBA Finals.
Want to watch the NBA but don't have Sky Sports? Get the Sky Sports Action and Arena pack, click here.