The idea of having a veteran presence on the Philadelphia 76ers roster has been important for some time now, and will continue to be important.
All throughout "The Process" for the Philadelphia 76ers, there was commentary that a losing culture would be detrimental to the organization's long-term success, and that a losing culture (put in place intentionally to acquire assets and rebuild in an efficient manner) would be a hole the team could not climb out of.
This is something that has, obviously, been debunked in a dramatic fashion during last year's playoff run and late-season success for the Sixers, but one audible that was called partway through the rebuild was an effort to obtain veteran presence players.
Bryan Colangelo's tenure as an executive with the team was turmultuous to say the least, but his part in bringing in Elton Brand actually was a great move — and one that, in a roundabout way, put Brand in a position to take over Colangelo's role when he stepped down after burner-gate — and a precedent that has stuck with the team.
Though they're successful now, one of the things that has continued is the fact that the team wants to develop young talent and turn them into great players as a layer underneath the existing premier talent that they have. This makes it easier to build a deep rotation and even have players that can work their way up the ranks and take on starting roles after they've gotten somewhere with their game.
A veteran presence plays a pretty big part in the development of the young guys.
Coaches are important, and when it comes to development and motivation, Brett Brown and his staff are about as good as it gets. That said, he can only go so far with his teaching, sometimes it's about leading by example.
Brown detailed that when asked about the importance of J.J. Redick:
"Can you imagine if you're Landry Shamet and you're playing on a team with J.J. Redick? And you can download him for his experiences of playing that two-guard position and coming off screens and go-stop-go?… He's priceless to me, J.J. Redick."
Embiid had good stuff to say about Redick as well.
Landry Shamet, drafted with the 26th overall pick in the 2018 NBA Draft, has a lot to learn and a lot to clean up in his game. Still, he's getting some action early on, playing 63 minutes through three games and averaging 7.4 points, 5.1 rebounds, and 1.7 assists per 36 minutes.
Redick's importance to this team goes far beyond this season. Between this year and last year, the Sixers will have paid out about $33 million to Redick, which is a steal for a player of his caliber (especially considering this year they got him on a discount at $13 million for the year).
Redick provides some of the qualities of a coach that are important in his demeanor and his discussion with teammates, but more important, as Brown alluded to in the quote, is his play.
His ability to simply elevate, step up when needed, and just embody greatness is what makes him impactful for young guys. They can study someone in-house and take a look at the routines, the drills they do, and drill down a similar mindset that Redick has.
Redick is perhaps the main reason the Sixers were able to win over the Orlando Magic on Saturday despite missing Ben Simmons due to injury for a fair amount of the end of the game. Redick hit eight three-pointers, finishing with 31 points, four rebounds, and four assists.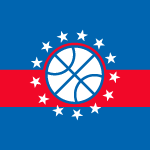 Want your voice heard? Join the The Sixer Sense team!
Veteran presences are important, and Redick is as good as they get.