The Philadelphia 76ers were thoroughly outperformed by the Boston Celtics on opening night. Looking back at the game and some of this week's best Sixers content.
This will be a new installment here at The Sixer Sense, where we bring you the week's best Philadelphia 76ers content from around the internet. We'll also talk about the team, what's happening, and what to expect moving forward. It will run on Wednesday and Saturday every week.
The season got off to a rough start for the Sixers, as opening night resulted in a blowout loss to the Boston Celtics. Just like the playoffs, Philadelphia's defensive limitations and turnover issues were coupled with a bad shooting night. It was an ugly performance all around.
With that said, there were some positives — mostly from Ben Simmons, who put up 19 points, 15 rebounds and eight assists along with a strong defensive performance. Joel Embiid was an occasional black hole who committed five turnovers, but the big fella still had impressive moments.
It's important to take this game with a grain of salt since it's a) opening night and b) just one week removed from a trip to China. Also, the Celtics are a better team with extremely favorable matchups. The Sixers need to grow (and potentially add a few pieces) before they're viable opponents to Boston's NBA Finals hunt.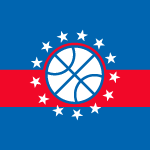 Want your voice heard? Join the The Sixer Sense team!
Here's some of the best Sixers content from around the web.
Per usual, Bodner provides excellent analysis. He touches on the Sixers' shortcomings, the Celtics' current superiority, and what needs to happen for that to change. He also touches on Markelle Fultz's less-then-stellar outing.
With the season getting underway, Magnotti breaks down the Sixers' roster by position. He also pegs J.J. Redick as the starting two-guard, which should probably happen.
Kline (oh, wait…) breaks down every NBA team and projects their record for the 2018-19 season. Where might the Sixers finish in the East, and which teams outside the clear-cut alphas might pose a threat?
Opening night is behind us and the NBA is back. Bourguet gives you 30 reasons to be excited for the season, including some potential growth from the Sixers.
Brett Brown's opening night rotations were odd. Redick starting the third quarter was expected, but T.J. McConnell outplaying Fultz down the stretch was not. Fultz played 21 of his 24 minutes in the first half, and his role moving forward is unclear. Murphy breaks it all down.
The Sixers' opening night loss was essentially an extension of last season's playoff defeat. Boston exposed the same issues in Philadelphia's rotation, only this time Marco Belinelli and Ersan Ilyasova weren't there to space the floor. Tjarks breaks down the Sixers' need for answers deep in their rotation.
Across the blogosphere at LB, Aaronson breaks down Redick's shooting in big games last season and whether or not his efficiency drops in high-pressure moments.
Recent content from TSS
We'll be back with some more great content from around the web on Saturday.