The 76ers struggled again with turnovers in a 25 point loss to the Nets to keep them winless on the road this season.
The Brooklyn Nets took advantage of the Philadelphia 76ers' continued turnover issues, racking up 28 (an NBA season high) in a 122-97 loss on the road. This ended the 76ers' five-game week, winning three out of those five games.
The Nets young guys contributed well with D'Angelo Russell, Caris LeVert, and Rondae Hollis-Jefferson all scoring over 20 points on the night. The Nets took advantage of the 76ers turnovers, scoring 39 points off them while the Nets only gave the ball up nine times.
The game started off similar to Saturday's win against Detroit. On the first possession, Joel Embiid backed down Jarrett Allen and hit a solid hook shot. Allen had to be taken out of the game with only a little over two minutes into the game with two quick fouls, courtesy of Embiid. Joel had 9 points on only 2 shots and shooting 5/5 from the charity stripe.
Caris LeVert found his way in the first half, scoring 13 of his 20 points in the half. He used his craftiness to shed Simmons, Markelle Fultz, and Landry Shamet to score difficult buckets in the paint.
The turnover problems started early for Philadelphia, with 10 in the first quarter alone. Through the first 16 minutes of the game, the 76ers had 13 turnovers. Philly went to halftime with 17 turnovers, two more than their total game average this season. The turnovers were primarily unforced with sloppy passes, but luckily the deficit was only four-points at the half.
The 76ers hung around for the majority of the first half going into halftime down 61-57. The second half started off bad and the Nets ran away with the game.
The 76ers looked like a completely different team to start the second half. Their energy was down and they looked like they had no interest in playing defense. The Nets went on a 13-0 run during the third quarter and ended up scoring 41 points in the quarter.
The lead just kept growing from there and stayed that way to finish the game. Rondae Hollis-Jefferson and D'Angelo Russell thrived in the second half scoring the majority of their points.
The Sixers continued to shoot poorly from three, 4-20 on the night. Even though the Sixers shot better than the Nets from the field (only by 0.1 percent), the Nets took 40 more shots.
Facing a 24-point deficit about midway through the fourth, Brett Brown took Simmons and Embiid out for the remainder of the game. The final stages of the game consisted of role players from both sides. Pretty uneventful and not fun to watch.
Here are some player grades from tonight's action:
27 mins | 20 pts | 12 reb | 3 ast | 4 stl | 0 blk | 5 TO | 8-11 FG | 0-0 3PT| 4-9 FT | 0 PF | -15| 
Ben Simmons has struggled to score the ball recently and tonight was a positive in that sense. Ben used his size and speed in transition to fly into the lane for dunks and layups. His right-handed hook shot looked good tonight, nailing a few.
The striking issue that continues for Simmons is his free throws. During his first trip to the line, the crowd at the Barclay's Center yelled "You can't shoot" during his time at the line. Each game his shot from the charity stripe seems to have a hitch where he pauses when the ball is in his shooting pocket. It just does not look pretty, or natural. He needs to improve from the line especially since he shots 71 percent of his shots inside of four feet.
All in all, a positive scoring game from Ben Simmons.
25 mins | 14 pts | 3 reb | 0 ast | 0 stl | 0 blk | 1 TO | 3-6 FG | 0-2 3PT| 8-8 FT | 3 PF | -9| 
Dario Saric has had his worst stretch of games of his career to start the 2018-19 season. Tonight was a good sign for Dario and Sixers fans. Even though he missed both of his three-point attempts, and only shot six times, going 8-8 form the line and seeing shots go in during a game is great for a guys confidence.
This wasn't a breakout game for Dario but it was a step in the right direction. Dario did not hesitate as much tonight as he has done to start the season, and he was able to make four trips to the line.
32 mins | 16 pts | 15 reb | 4 ast | 0 stl | 1 blk | 5 TO | 4-8 FG | 0-1 3PT| 8-10 FT | 5 PF | -5| 
Joel Embiid did what he has done to every big he has faced this year and that is getting them into foul trouble early. Early into the 1st quarter, Jarret Allen had to be subbed out and Ed Davis replaced him, who was taken out 8 minutes later after committing three fouls.
Embiid struggled to attempt shots tonight, only attempting eight. His season average is 20 FGA per game. Embiid's rebounds are high, but that is just due to the mass amount of shots Brooklyn took thanks to Philly's 28 turnovers.
An average game for Embiid. He played a lot of minutes since Monday, 161, so an "off night" for Embiid is not the biggest surprise, it just speaks to how special he is. Joel was not happy with 16 pts and 15 rebounds, which most all bigs in the league would take every night.
28 mins | 12 pts | 1 reb | 1 ast | 0 stl | 0 blk | 1 TO | 3-6 FG | 2-5 3PT| 4-5 FT | 0 PF | -28| 
Landry Shamet continues to show flashes of becoming a great shooter. He attempted many J.J. esque shots tonight off dribble hand-offs, rolling off screens, or taking a dribble into a jumper.
Tonight Landry knocked down a few threes but what stands out in the box score for those who did not watch the game is his +/- at -28. Landry has struggled to defend as he did tonight but that is typical of any rookie. He was in the game during the Nets 41 point quarter and nothing could go right for Philly defensively.
Landry showed tonight that he provides solid scoring off the bench and that will be crucial to continue the year.
26 mins | 9 pts | 4 reb | 0 ast | 1 stl | 0 blk | 1 TO | 3-8 FG | 0-0 3PT| 3-4 FT | 4 PF | -9| 
This was not Markelle's best game of the year by far, but he continues to show signs of a No.1 overall pick. For example, tonight he grabbed three offensive rebounds. This has been a trend all year and tonight he had a solid put-back tip in.
Fultz's aggressiveness to attack the rim is promising but his hesitancy to shoot jumpers is still there. He will come off screens or DHO's and could potentially shoot a moving 14 footer but he dribbles into a pass or drive and kick out. I like what he showed tonight and throughout the season which is knowing when to make the smart basketball play and knowing his abilities.
Markelle had one memorable rough moment when he caught the ball on the left wing with his foot on the three-point line and bricked a jumper off the bottom left of the backboard. It's a slow grind — a process — but Markelle still was valuable tonight in other ways.
The 76ers played five games in seven days but that is no excuse to play this poorly against this Nets team. The Sixers have not played well on the second night of a back-to-back this season but unforced turnovers shouldn't be a result.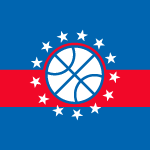 Want your voice heard? Join the The Sixer Sense team!
This is definitely a game to forget for the Sixers. They have three days of rest until they play the electrifying Indiana Pacers, led by Victor Oladipo, Wednesday night.