The Philadelphia 76ers should use T.J. McConnell, but not as often as they did on opening night.
Markelle Fultz played 24 minutes in the Philadelphia 76ers' opening night loss to the Boston Celtics. 21 of those minutes came in the first half. He spent three minutes on the court in the third quarter before riding the bench in the fourth.
On the evening, Fultz was largely ineffective. His unwillingness to take perimeter shots messes with the Sixers' spacing, especially when he's sharing the court with Ben Simmons. It's even worse when he's sharing the court with T.J. McConnell.
As Wilson Chandler and Zhaire Smith recover from injuries, McConnell figures to be a part of the second unit this season. That's fine — he's a proven asset and quality backup point guard. His role in the playoffs is also worth mentioning.
With that said, giving him comparable minutes to Fultz isn't the right move. Especially when those minutes come late in the game, essentially removing a former No. 1 pick from the second-half game plan.
McConnell is a limited defender with marginal value against more versatile rotations, like the Celtics. He's also less dynamic offensively. Brown needs to put an emphasis on getting Fultz the ball and running plays to get him involved in the offense. Playing T.J. doesn't help.
It's worth noting how ineffective the McConnell-Fultz pairing was last night.
With McConnell controlling the offense, Fultz was wholly unproductive. When Fultz was on the floor with Simmons, things were clearly different.
The Sixers have championship aspirations and Fultz will play a major role in taking them to the next level. He isn't comfortable yet, but getting him integrated into the offense is important. Phasing him out of big games is the antithesis of what Brown should be trying to do.
In preseason, Fultz showed improvement in his jumper. He shot just 1-5 from deep in four games, but was relatively effective from mid-range. His ability to come around screens and drill pull-up jumpers adds another layer to the Sixers' offense. Brown should lean on those actions more often.
Giving McConnell spot minutes next to Simmons (or as the sole point guard) is fine, but he should be firmly behind Fultz in the depth chart. Fultz is a more important long-term asset and, at his best, provides more value right now.
With a 6-foot-10 wingspan and ample athleticism, Fultz has some impressive moments on defense. His versatility adds to a Sixers defense that finished top five in the NBA last season. As the season progresses, one would expect his confidence and comfort to grow.
Once Fultz is taking mid-range jumpers and considering spot-up threes, the Sixers' offense will be greatly benefited. Getting Fultz to confidently take shots is a hurdle that hasn't yet been cleared, but the time will come. Efficiency, as a virtual rookie, doesn't matter a ton. He just needs to take them.
Until then, spacing is another huge concern. Simmons and Fultz are two non-shooting point guards, so leaning heavily on a third won't help the Sixers' halfcourt offense or turnover issues. Let Simmons and Fultz work through the kinks.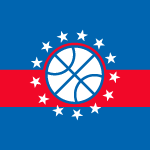 Want your voice heard? Join the The Sixer Sense team!
In the long run, giving McConnell extensive minutes next to or ahead of Fultz in the rotation does almost no good. It most cases, there's a good chance it actively hurts Fultz and the Sixers. Use McConnell sparingly — that's it.