Wilson Chandler is finally making his Philadelphia 76ers debut against the Detroit Pistons.
After sitting the first nine games with a strained hamstring, Wilson Chandler will make his Philadelphia 76ers debut in Saturday afternoon's bout with the Detroit Pistons. He will be restricted to just 10 minutes, however, which will be served in two five-minute increments in the first half.
Despite J.J. Redick's sorta-transition to the second unit this season, the Sixers' bench has been lackluster at times. Mike Muscala and Landry Shamet are solid producers, but Chandler is still an upgrade over both in certain situations.
Standing 6-foot-8, Chandler is another versatile wing defender, something the Sixers lacked in the 2018 playoffs. The Celtics were able to expose the Sixers' abundance of one-dimensional players, but Chandler provides a direct counter.
Chandler is likely to spend time at both the three and four, depending on who he's sharing the court with. If Chandler assumes heavy minutes as the backup power forward, that could mean Mike Muscala phases Amir Johnson out of the rotation.
If Brown is committed to using both Johnson and Muscala in the frontcourt, however, Chandler's emergence could do more harm to Landry Shamet's playing time. Given the Sixers' reliance on shooting, that doesn't seem like the right path.
Once he's fully healthy, Chandler is a safe bet for 20+ minutes off the bench each night. He has spent the last few years starting for the Denver Nuggets, so his $12 million contract is more than just potential trade filler. He'll give Brett Brown valuable minutes.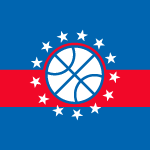 Want your voice heard? Join the The Sixer Sense team!
Before the season, we talked to Nugg Love's Mathew Huff about Chandler and what he brings to the table. You can read that here.